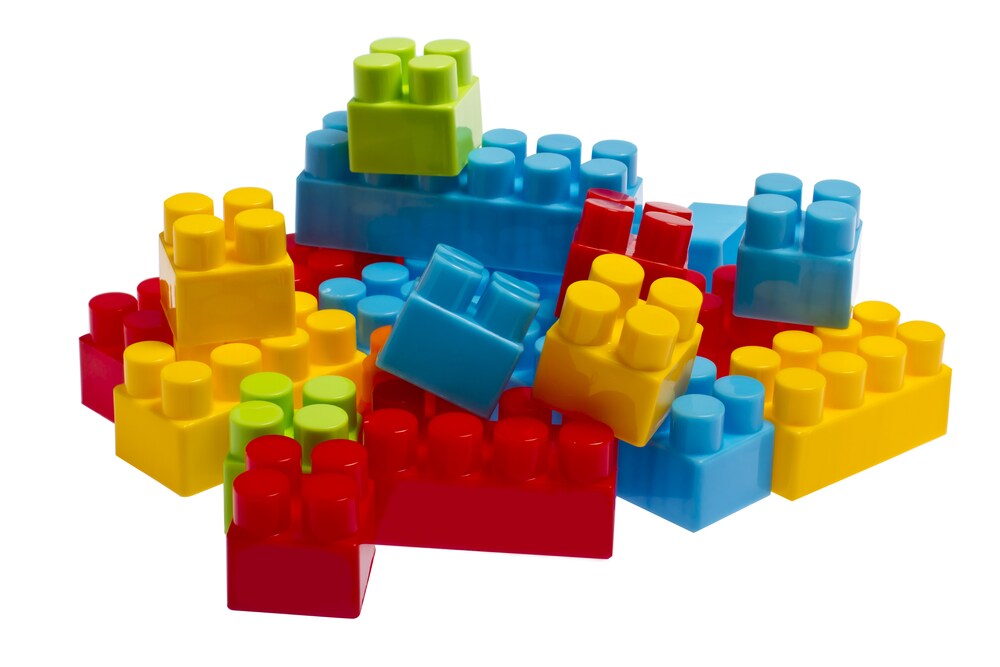 How to Create a Portable Lego Kit for When You Travel With Kids     
Legos are always a favorite with kids of all ages and parents love how it helps their kids to be creative and use their imagination to build and create. However, if you are traveling with your kids, you know that Legos are not always easily contained but are easily lost. Before your next roadtrip, try this simple DIY Portable Lego kit. This Lego kit is super easy to make, inexpensive, and perfect for all the Lego lover in your house. 
Here's what you need: 
A metal lunchbox 

A Lego building plate 

Scissors 

Sandpaper 

Large piece of felt 

Glue gun and glue sticks 

Legos   
Here's what you do: Start by cutting the Lego building plate down to fit inside lunchbox's lid.  Strong scissors will do the trick. Try to cut as straight as possible. Save the remaining pieces of the building plate.  
Trim the corners to make them rounded.  Use the sandpaper to sand the corners and the cut edges to of the building plate to ensure that they were smooth. 
Use the glue gun to spread hot glue on the back of the building plate. Be sure to cover the entire building plate as well as the corners.  Before the glue cools, quickly attach the plate inside the lid of the lunchbox. If you want a less permanent solution, you can use sturdy mounting tape. 
Cut the felt piece to the size on the inside of the lunch box. 
Use the glue gun to spread hot glue on the back of the felt and attach to the inside of the lunch box. 
Using the cut pieces of the building plate, cut out a thin piece to fit across the width of the lunchbox. Again, trim the corners and sand the edges. 
Now place the newly cut plate piece into the bottom part of the lunch kit (on the side with the felt). This will help to corral the Legos from falling out. 
Use the glue from the hot glue gun to attach the plate.   Fill the luchbox with Legos and let your little traveler take it on a test run!  
Thompson Hyundai has a great Service Center to help with any repairs whether big or small. Also, Feel free to ask us anything by filling out a Contact Form!We look forward to hearing from you.    
About the Author: Amanda Mushro is the owner and author of the blog Questionable Choices in Parenting (//www.questionablechoicesinparenting.com/), where she writes about 'Laughing at life as a Parent'. Follow her on Facebook!